Buy 'Life Stories'
Brand new album out 4th September 2020

ORDER CD
€15 with free shipping
Buy 'Live & Kicking'
The new live album recorded at Vicar Street, Dublin in May 2017
ORDER CD
€15 with free shipping
Buy 'The House of Ill Repute'
"Tom Waits has met his Irish match."
ORDER CD
€15 with free shipping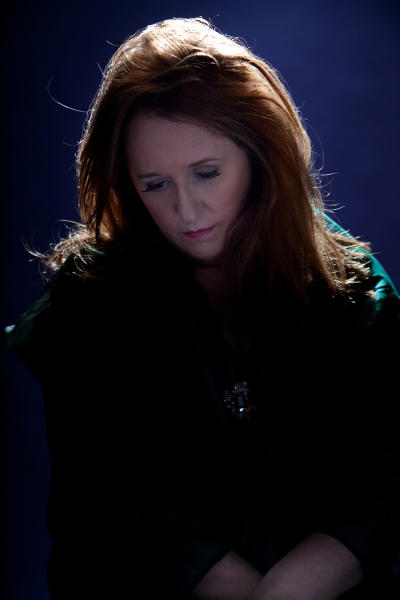 For Mary there will always be two falls. The first happened in Mesopotamia about 5000 years ago, we are told. The second happened in a sea-front house in Bray, near Dublin, around 1994. In the first, Eve was expelled from Eden for her sins and women have borne the brunt of it ever since. In the second, a heavily pregnant and very drunk Mary Coughlan fell onto her kitchen floor in a stupor, a piece of bread and butter plastered to her unconscious face. That was how her husband and three children found her when they returned from shopping. The next night Mary was taken to hospital where she miscarried. And she has borne the brunt of it ever since.
But this is not why Mary Coughlan is the greatest female vocalist these islands have ever produced. It's not even why she stands alongside, or even between, the bruised, battered but unbeaten giants of jazz chanson on both sides of the Atlantic, Billie Holiday and Edith Piaf. Mary Coughlan is the only singer these shores have produced to rival the greatest of European cabaret and American jazz club blues because of one thing: her voice. She is unique in blending the whisky-blurred, smoke-seared, husky notes and laconic wit of Billie Holiday and Peggy Lee and the line of deep, down and dirty blues singers back to Memphis Minnie and Bessie Smith with the sardonic, bitter-sweet defiance and despair of the Piaf chanteuse, born out of war, in the shadow of Brecht, at war with the world, men and finally herself. And Mary Coughlan enfolds it all in a delicious and unapologetic Irish drawl, sceptical, rueful, mournful and melting, ardent for love, all in one voice which wraps itself around Cole Porter and Jerome Kern, Elvis Presley and Joy Division, Mick Jagger and Keith Richards and sails down that long river of blues that links the Mississippi to the Liffey in her magnificent Irish brogue.
And the most remarkable thing of all is her quarrel with Ireland. She evidently detests the stage Irishry which persists to this day in Riverdance, U2 and The Corrs. But in her curt consonants, luxuriant plosives and Dub dipthongs she is nakedly Irish, Galway born, the daughter of a Donegal soldier and a Connemara woman. Yeats wrote, "Out of our quarrel with others, we make rhetoric. Out of our quarrel with ourselves, we make poetry." Out of her quarrels Mary Coughlan has made some of the best music in these islands for twenty-five years. And it's time she was applauded for that.
In 1994 she went into rehab in Dublin and with her family's support defeated her alcoholism and hasn't taken a drink since. It's understandable why Mary should feel so powerful an identification with Holiday. But that's not what makes her the giant she is, someone who fills the sky alongside Holiday, Piaf, Lee, Fitzgerald, London, Vaughan, Washington. Music history is littered with performers and artists dead or defeated by drink or drugs. That is not what makes a singer great. Nor even the conquering of addiction, though that's no mean feat, God knows.
In 2001 Mary consciously identified herself with her musical inspiration in her liner notes to 'Mary Coughlan Sings Billie Holiday', a live recording of her homage show to Holiday staged in Dublin and London, 'Lady Sings the Blues'. The resemblance was more than musical. Holiday was dead at 44, the age Mary did the show. Mary had been sober for more than six years after a murderous decade of drinking in her 30s, consuming bottles of vodka or tequila a day, which dragged her in and out of hospital more than 30 times, led to the death of her unborn child and almost killed her one night in intensive care where she needed tubes through her neck artery to feed her heart the drugs needed to get her through the night. A doctor was by her side throughout.
Mary is our greatest female singer because over twenty-five years and ten albums she's made the most grown-up, uncompromising, wholly personal and utterly universal music on either side of the Atlantic about what goes on between men and women. She has taken the classic standards of jazz balladry and the recent gems of rock and Irish song-writing, shaken them and offered them up anew, like jewels dripping from the deep, strewn on black velvet. She sings in the voice of the wrong and wronged woman and she makes us think what it is men make of women and what women have to do to make do. She has just one other forebear in the pretty pallid parade of British female pop artists, just one other woman whose bruised, haunted voice could find and enjoy the inconsolable longing and loss in a three minute pop song: Dusty Springfield. Or Mary Isabel Catherine Bernadette O'Brien, to give her her real name. Born to an Irish Catholic family. Small world.
by David Kelly
Bookings:
Martin Nolan / MPI Artists
tel: + 353 1 668 4017